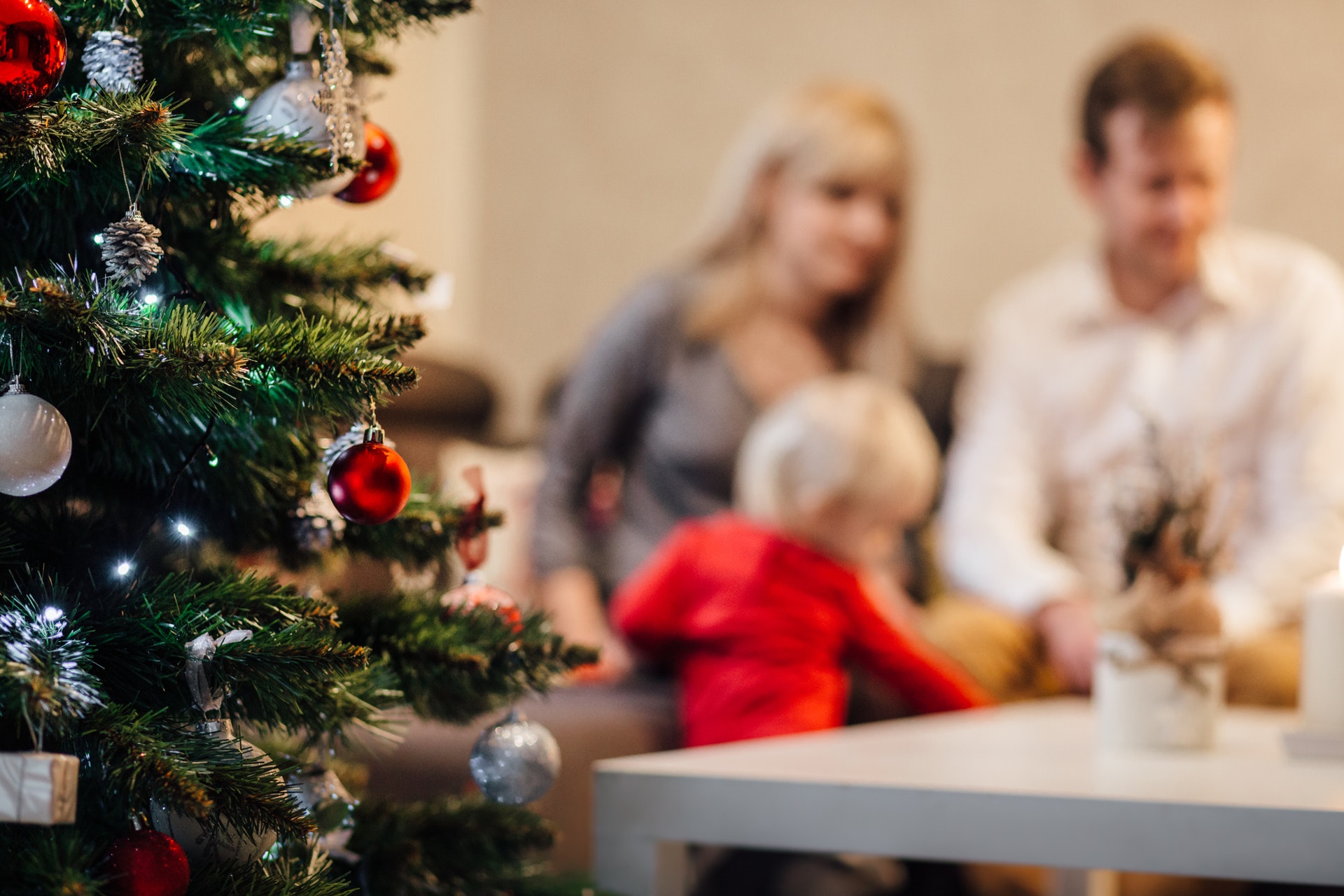 The holiday season is a time for feeling festive, but sometimes all that cheer can be a bit overwhelming. Creating — and maintaining — a morning routine with your kids during the holidays is a great way to keep stress in check. A morning routine can give you a chance to connect with your kids, tackle to-do lists and enjoy the season of giving. Stress can build up throughout the day, but when you start your day off with intention, you'll be better able to handle anything the holidays throw your way. Here are a few ideas to help you and your children establish a morning routine to manage stress and stay merry and bright.
Delegate Daily Tasks
You can free up a lot of time in the morning by delegating some of your routine, daily tasks. For example, you can hire a dog walker to get your pooch out for a nice, long walk. Or hire a cleaning service to help around the house. Outsourcing tasks allows you time to help your children ice holiday cookies for class, wrap a few additional gifts or do a little last-minute online shopping. You can also delegate additional morning chores to your children, energizing and empowering them to understand the value of helping out the household, especially during busier times of the year. Motivate your children to help out by increasing their allowance or letting them know there is a special holiday gift for those who take on more responsibility.
Clock Some Quality Time
Wake up a little early to spend some extra time with your kids. Stress can feel isolating and we often cope by pushing others away, putting our nose to the grind and focusing on solving problems. That's no way to spend the "most wonderful time of the year." Create a morning routine that carves out time to eat breakfast together. Even if it's something as simple as cereal and toast, spending quality time with your kids can remind you of what's really important during the holidays — family and friends.
Unplug from Technology
61 percent of people admit that checking their phone is the very first thing they do in the morning. Why is that statistic important? For one, it means more than half of Americans start their day by focusing counting, comparing and calendaring. This, especially during the holidays, means starting your day with more stress. In addition, you are also teaching your kids that checking technology is the most important thing to do — is that really the lesson you want to impart? Keep your holiday morning routine intentionally technology-free. This will free you up to have conversations at the breakfast table, play simple, silly games while getting dressed and talking about all the things you are grateful for while getting books and bags ready to go.
Work Your Muscles
Getting a bit of exercise with your children in the morning not only helps manage holiday stress, but also can help teach them lifelong healthy routines. Since the sun comes up a little earlier in the mornings, you can take a brisk walk, jog or bike ride. Exercise has been proven to help reduce stress, but it can also keep your heart healthy and happy when we're eating a lot of holiday goodies. If it's too chilly outside, you can work out together using free workout videos online, dancing to your favorite holiday tunes or challenging each other to an easy circuit workout.
Showing your kids how to manage stress is a skill that will benefit them beyond the holidays. Providing a healthy foundation for decision-making is a powerful gift to impart to your children, but it is also a critical gift to give yourself. By the time they get to school, and you get to work, the day will be merrier and brighter.
---
Daniel has two kids (9 and 6), and is raising them on his own. He aims to help other single dads by providing them with info and resources that can help them be the best parents they can be. Head over to dadsolo.com to learn more.