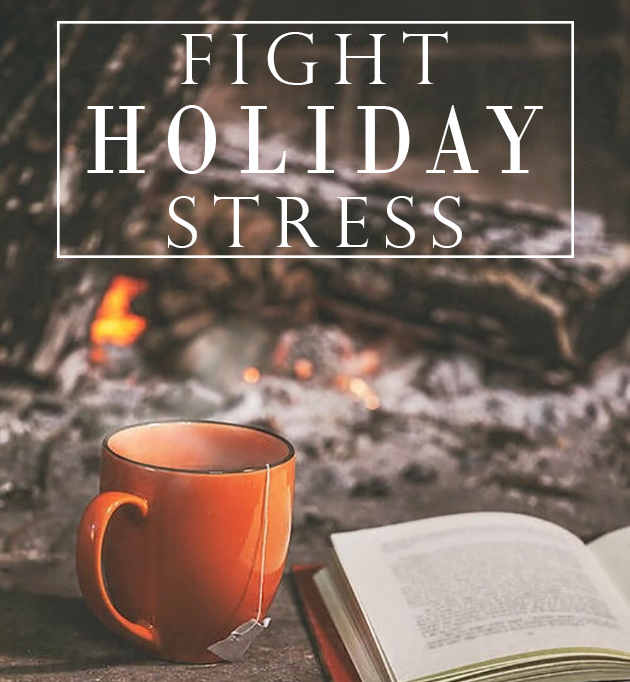 Photo: xmas-wonderland
…"It's the most wonderful time of the year. With the kids jingle belling and everyone telling you "be a good cheer" "…. Exactly, it is the most wonderful time, but it can also be the most stressful. Let me help you go easily through it.
1. PLAN AHEAD
Plan specific days for shopping, visiting friends and family, holiday photo shoots, baking and other family activities. Write down all the menus and create a grocery list. Make sure you stick to the budget.
2. FOOD
Most of us believe we are going to gain over 10 pounds during the holidays but statistics show the average person gains only a pound in time around Christmas and NY's Eve. Make sure you don't skip meals and have a healthy snack (try cinnamon roasted almonds) before leaving a house for a holiday party so you don't go overboard on sweets. Eating chocolate chip cookies with hot cocoa can make you feel happy for a minute or two, but leave you feeling bloated for an entire night.
3. SAVE MONEY WITH GIFTS
Buying gifts for each member of the family can be super expensive, that is why you should reconsider idea about buying one item all members can enjoy in, like popcorn maker or a board game. Handmade gifts are an adorable way to show to your loved ones how much you care, sew a lovely modern bag for your mother in law, mix homemade hand soap for your sister, prepare gingerbread cookie mix in a jar for the kids and rosemary shaving cream for your hubby.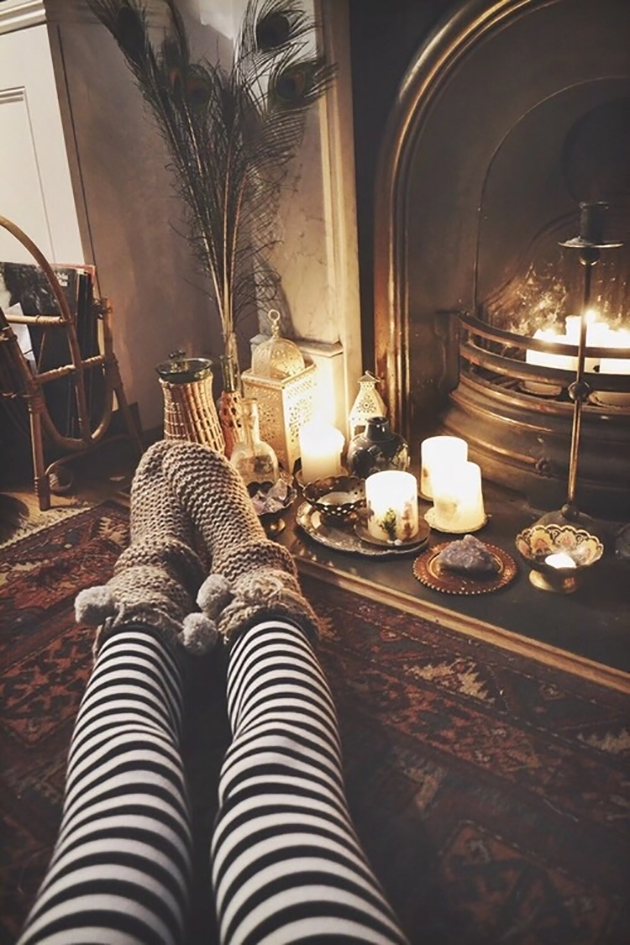 Photo: xmas-wonderland
4. TAKE YOUR TIME
Spending just 20 minutes by yourself and relaxing can help you survive stressful time. Drink some tea, read a book, listen to your favorite music, getting a massage, call a friend for a chat, etc. Download an app with relaxing sounds, just like a Rain, Rain Sleep Sounds or White Noise.
5. INVOLVE YOUR KIDS
Just because it's a holiday season it doesn't mean children can decide what to do, what to eat and when to go to sleep. Sticking to the same sleeping schedule makes children feel more secure. But if the kids are older you should allow them to stay up until midnight on New Year's Eve. Make sure they help you with gifts, cooking, decorating and organizing.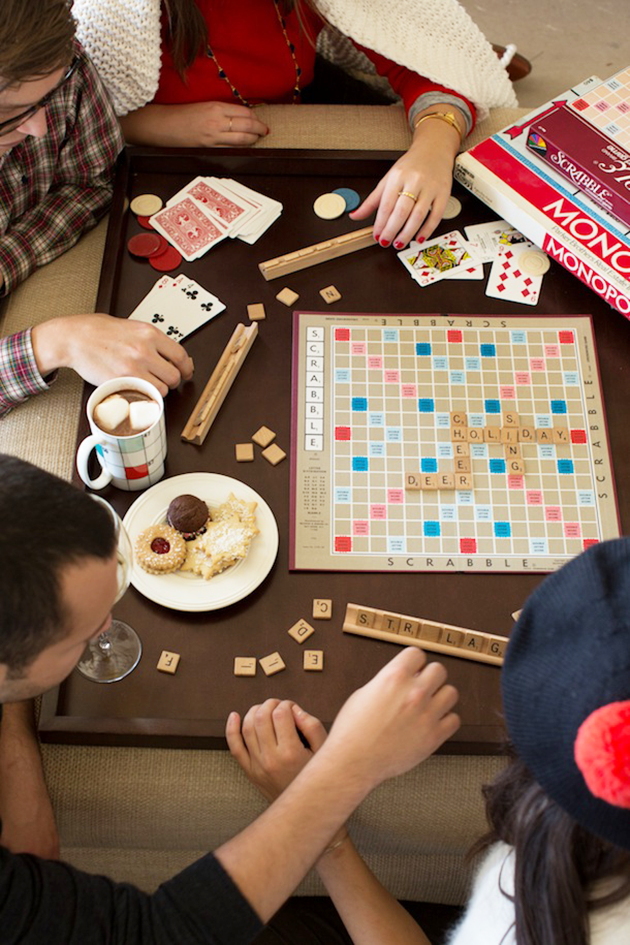 Photo: CamillaStyles
6. PLAY GAMES
Games are fun, relaxing and connecting family members together. Play sport outside if it is not too cold and board games indoor. Going out in the nature on fresh air and being physically active help you reduce stress level. Go on a candy cane hunt or start a new tradition
7. HOLIDAY PHOTOS
Photos should be fun and creative. Take photos of your kids on Christmas morning, capture sparkle and excitement in their tired eyes. Light should be behind the photographer to get the nicest lighting and charming atmosphere. Go out and take photos in the snow. Even if you are stressed out, make sure you look refreshed  and cheerful on photos. By putting on just a tiny bit of a concealer you can make a huge difference. Close your eyes, take a deep breath, open your eyes just before the shutter clicks and smile. Many people also use the tactic of putting their tongue behind the teeth when smiling to get a relaxed smile.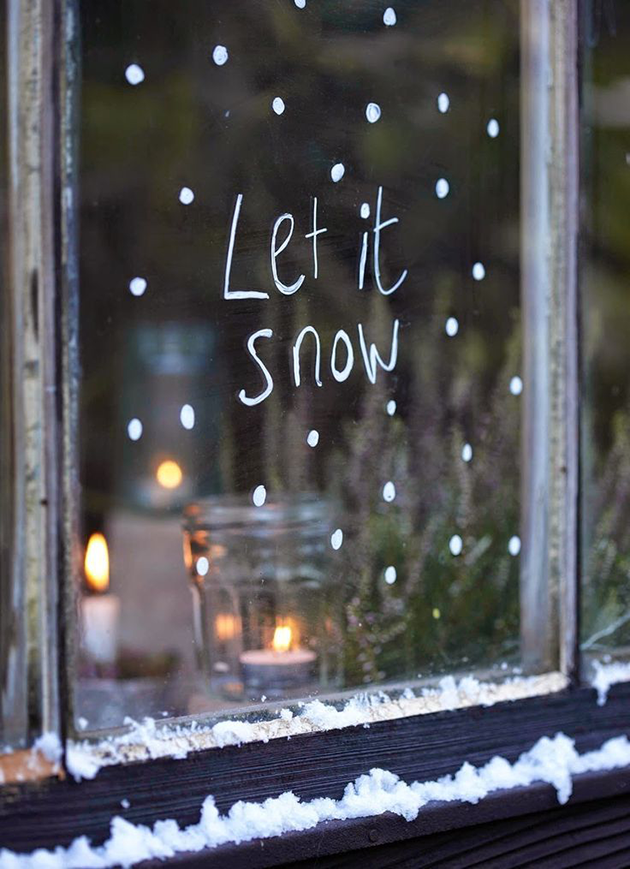 Photo: Pottery Barn
Tags: Family, Holiday