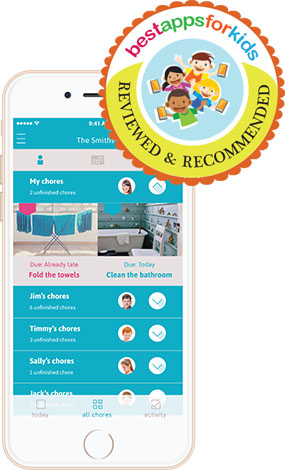 Great news everyone! Our mobile app Homey was reviewed AND approved by Best Apps for Kids – one of the best online resources for parents looking for great apps for their families. On their site they feature only the best apps they find – and only the ones they find are safe and beneficial to kids. We're thrilled and honoured that the team behind the site recommended Homey to their readers!
They wrote "Homey is a unique chore app designed to help get every member of the family on the same page when it comes to taking care of the household responsibilities. With the ability to set up your household and unique chores for each member of the family, this app offers a great alternative to the traditional app chart. It includes leader boards, pre-loaded chore tasks, and the ability to take pictures of the tasks when they are complete in order to help households keep up with the ever-growing list of chores."
We love their review – you can read all of it here. They also feature other great apps that are appropriate for children every day, so have a look around.
We are now officially reviewed and recommended!