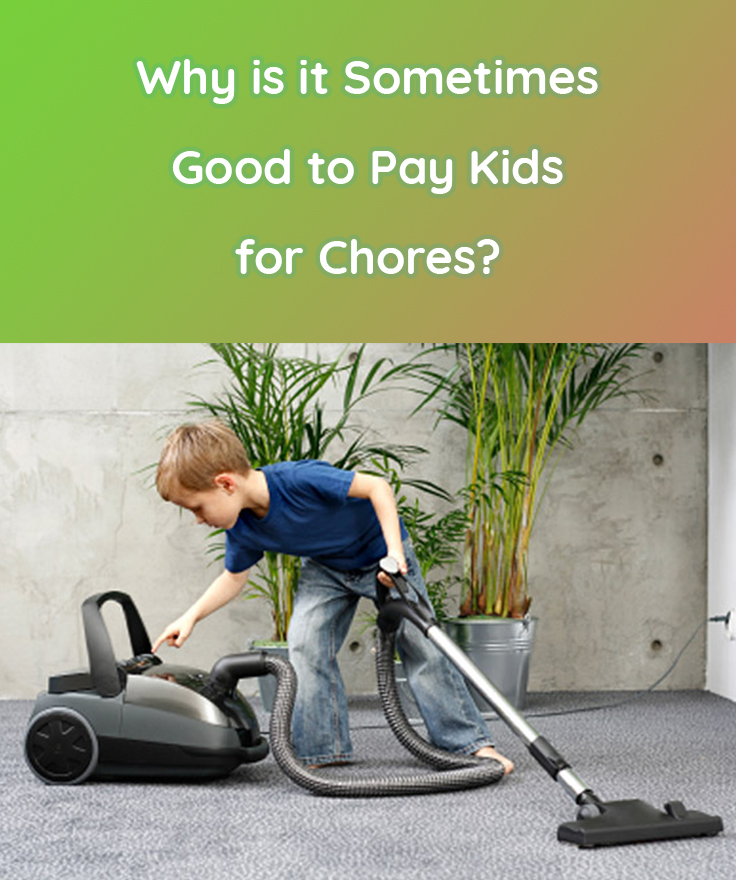 The discussion of whether or not to pay kids for chores is an important topic to address. While the opinion on this subject varies from home to home, there is a benefit to paying kids for chores. Those households who pay for chores use the logical reasoning thought process that adults get paid to do their job, so why not pay kids to do their job as well. The other side of the picture thinks that kids shouldn't be paid to do chores as they should be a part of life skills they simply need to learn to survive as adults. While both sides of the discussion have valid points, today I wanted to share a few reasons why paying kids for chores is beneficial for certain things.
Teaches Money Management
Giving kids a set price for each chore completed helps them to manage money. With the lack of public schools teaching proper financial skills, unless your kids get into a deep economics class in high school, it's important that parents work to teach kids money management skills. Kids as young as age three can start to learn how to manage money by earning small amounts for completed chores. This system of chore commissions is also recommended by the finance guru Dave Ramsey  – his system of good financial habits changed lives of hundreds of thousands of people across the US, so he definitely knows his way around teaching financial responsibility!
Teaches Work Ethics
As your kids grow and their price for chores increases with their ability to complete more tedious tasks around the home, they should earn more. During the teen years when your kids aren't quite able to get hired onto a real job yet but want to work to earn money, paying your kids for chores will help inspire them to work hard to earn more and in turn teach great working ethics. Once they're old enough, they can start with summer jobs.
Encourages Independence
One job as a parent is to work towards creating a way for your kids to start to be independent. During the teenage years your kids may desire higher priced items when they can work to do chores around the home and earn more cash, they are better able to have independence with cash spending and having which teaches them to not take money for granted.
Whether you are for paying kids to complete chores or not, most parents can agree that the above skills are necessary for the area of growth for a child. Perhaps you can stay on the middle ground, where you put a price on the extra chores but everyday chores such as cleaning up after yourself or cleaning off the dinner table are unpaid. Homey app allows you to do that with a system of responsibilities and jobs. Paying kids for chores is beneficial in so many ways and it's the best way to start teaching them more about money with a hand on approach.
---
About the Author – Brandy Ellen Tanner is a Positive Lifestyle blogger who works from home while raising her 3 children. Learn more about Brandy at BrandyEllen.com and read her other parenting articles at ParentInfluence.com.
Tags: allowance, chore commission, commission for chores, dave ramsey, financial literacy, financial literacy for kids