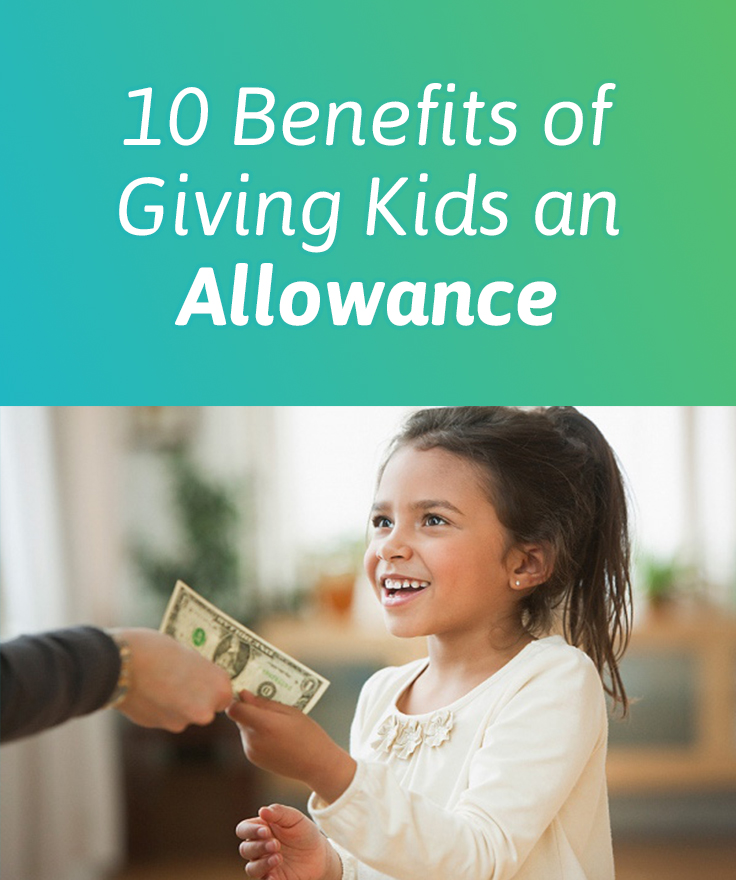 The discussion of whether or not you will give your kids an allowance is an important one.
This debate happens quite frequently on Facebook where you will see parents that feel no allowance is necessary and others feel giving an allowance for larger chores makes sense.
There is no right answer for all households, but if you are one of those households that is debating giving your kids an allowance,  read on to learn the benefits of giving kids an allowance.
Learn the True Value of Money – it's one thing to explain the value of money to kids but give them their own and the learn much quicker.
Discover Their Personality – when kids have an allowance they are able to learn whether they are a spender or saver by nature and work with that fact.
Learn to Barter – kids who get an allowance start to learn the concept of bartering, they may trade off chores with siblings to earn a little more.
Learn to Set Goals – kids who get an allowance learn how to differentiate between a want and need, and then save towards specific goals of items they want/need.
Learn Financial Decisions – kids will make mistakes in spending money and in turn learn naturally and very quickly how to make better financial decisions.
Stop Asking Adults to Buy Stuff – kids who earn an allowance eventually stop asking the adults to buy stuff which teaches them some responsibility.
Understand their Role – kids who earn an allowance start to understand their role in the family because of the list of chores that become their responsibility.
Learn What's Worth it – giving an allowance to kids allows them to start learning what's worth it when it comes to spending money and in turn makes them financially smart.
Find Out What Money Buys – many kids think money buys happiness, but it can't. Kids who earn an allowance learn quickly that money can't buy everything in life.
Learn Work vs Play – kids who get an allowance are better at balancing work vs play time and in turn learn what a day of work entails.
There you have it, 10 benefits of giving kids an allowance. Still not sure if an allowance is right for your kids? Well that's okay, we all have tough choices to make as parents but remember there are some major benefits and life skills to be learned when you pay your kids an allowance.
Tags: allowance, Positive Parenting