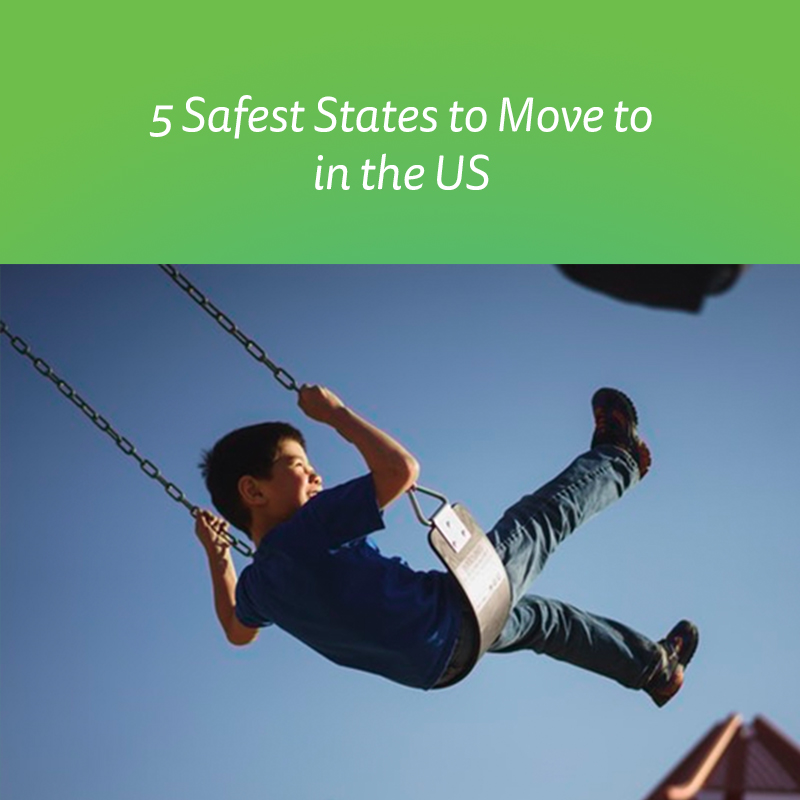 Most people want to live in a safe city where they can protect their family from harm and feel comfortable going outside. It's important to research the crime rates of each state and city before relocating.
If you're planning to move anytime soon, here are a few of the safest states to live in per capita in the U.S. based on statistics.
Maine
Maine has an estimated 1.3 million residents and is one of the safest states in the country due to its incarceration rate of 142 people for every 100,000 inhabitants. Families with younger children will be happy to know that it has a mere 0.00239 sex offenders per capita as well. Some of the safest cities in the state to live include Cumberland, Eliot, and Rockport.
Massachusetts
Massachusetts has almost 7 million residents but only 0.00416 violent crimes per capita. Additionally, there are only 0.69 fatalities per 100 million vehicle miles of travel, making it one of the safest states to drive in the country. For anyone worried about assault, there's a low rate of sex offenders as well, sitting at 322 per 100,000 people.
New Jersey
New Jersey is known as the third safest state in the country. Since 2016, the state has captured 150 violent offenders due to the Violent Crimes Initiative the state enforced. The current violent crime rate is 2.55 per 1,000 residents. The chances of becoming a victim of a violent crime are 1 in 392. For reference, the national odds of dying in an automobile accident is 1 in 114, the odds of dying via noxious substances (poisoning and/or exposure) is 1 in 96 and the odds of dying to a firearm is 1 in 370. Some of the safest areas to live include Haworth, Far Hills, and Harrington Park.
New Hampshire
New Hampshire has a high level of public safety, making it ideal for families with children. Local newspapers rarely need to publish articles about crime because so few are committed. The low crime rate may be due to New Hampshire's low poverty levels. Only 8.7% of the population lived below the poverty line in 2013. The safest cities to live are Hanover, Durham, Nashua, and Exeter.
Connecticut
Connecticut has 262 crimes per 100,000 people. Only 10.2% of the population live below the poverty line, and the median household income was $69,461 in 2015. Many of the neighbourhoods were suburbs of bigger cities like Bridgeport, New Haven, or Stamford. The state ranks among the best in the country terms of education. Some of the safest cities in Connecticut include Madison, Easton, and Bethel.
If you're planning to move, make sure you do your research and choose a place safe for you and your family. By looking up statistics, you'll get an idea of the safest states and cities in the country, avoiding areas of high crime, and staying safe.
Tags: Family, states