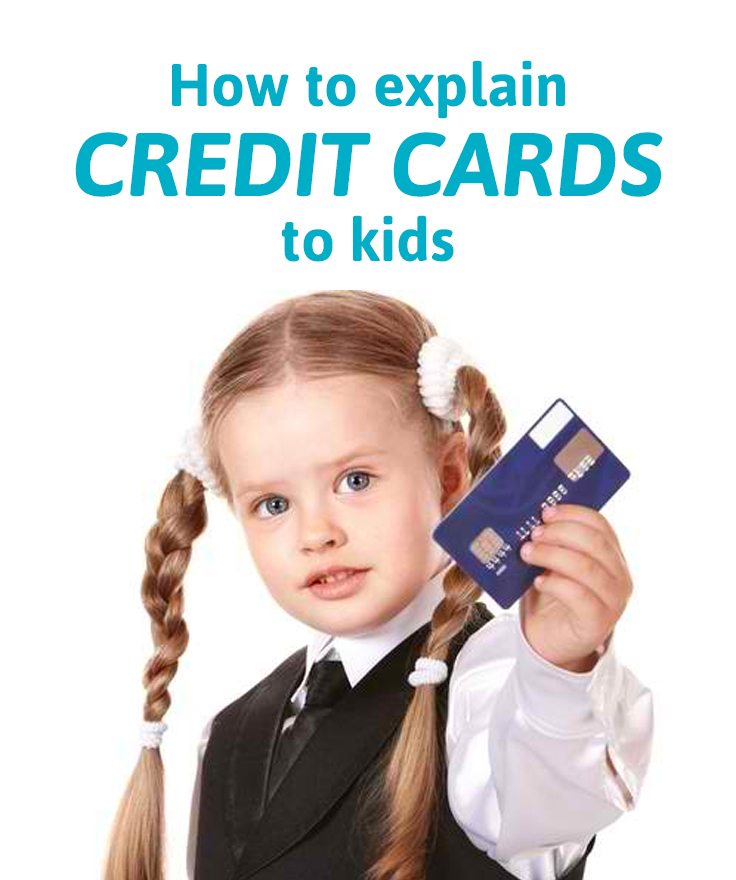 There's much discussion about teaching kids to be financially responsible but what about credit responsibility?
There comes a time in every parent's life when they have to explain credit cards to kids. While this may seem like something you don't really desire to explain, it's necessary.
Credit matters more than just the plastic cards you carry in your wallet or purse. It's time to start explaining credit cards to kids so that they know the true impact of using such a plastic item.
Here are some ways you can start explaining credit cards to kids so that they grow up realizing that little plastic card holds more weight than it seems:
Banking Debit/Credit Card
Your child needs to know there is a difference between a debit/credit card attached to a bank account and an actual credit card with limits on what you can use it for. With a bank card, you must explain that this only works when there are funds within your checking or savings account. That each time this banking debit/credit card is used, funds will come out of their bank account. This doesn't usually impact any credit, unless you overdraft and go negative with your actual bank then you may be in for a negative impact to your credit score.
Credit Card with Limits
A real credit card, so to speak, is one in which a person can be approved or declined for based on credit score. A credit card that is not secured and not linked to any bank account will impact the child's credit score when they are an adult. The funds available are dependent upon the credit limit placed upon the card. There will be interest added to any unpaid balance and each month a statement will come that must be paid on time to avoid larger late fees. A credit card with limits will positively impact your credit score if you pay on time each month.
Secured vs Unsecured Card
There are two types of credit cards that can help boost your credit score, so as long as the bills are paid in a timely fashion. Secured credit cards are ones that work well for bad credit or someone starting out building credit but wants the security of having their limit based on a deposit. Secured cards require you to put your own money in as your "limit". Unsecured credit cards run like the above mentioned credit cards with limits and are not always easily received until you have built up some credit.
Financially Savvy
Last, but not least, you must explain to your kids that credit cards are not to be used lightly. Credit cards can have an extremely positive or negative impact upon their future ability to receive college, car and home loans. Some rental companies run a person's credit score during a rental application too. Explaining credit cards and how they can impact their future financial life will ultimately help guide them forward in being financially savvy young adults.
Tags: credit card, finance, financial literacy