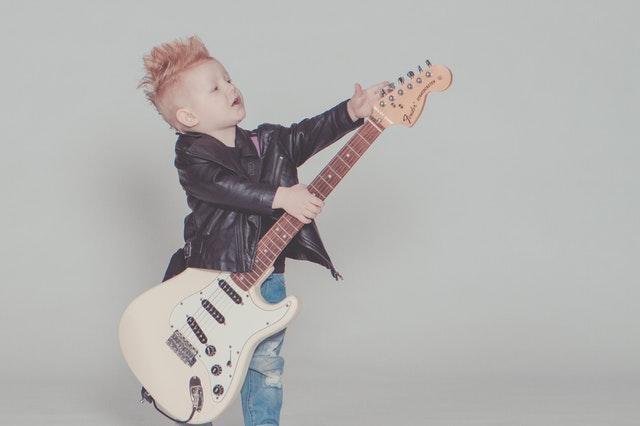 When it comes to entertaining kids when the weather is so bad it keeps them stuck indoors, you don't have a better friend and ally than the internet. The web is an endless resource for activities and ideas that can entertain kids while stimulating their minds. You can even find ways to wear out hyper children with the help of the internet. We've gathered some of our favorite ways to keep kids entertained all in one place so you have plenty of great ideas for the next rainy day.
Online Music Lessons and Singalongs
When you encourage musical play for your children, you are helping them grow into happier, more creative people. Music has so many benefits for kids. It's an integrative activity that facilitates higher learning. It helps them develop language skills, social confidence, and an increased IQ. Kids who receive music instruction have improved sound discrimination, fine motor skills, and spatial-temporal skills. There is even a connection between music education and higher test scores for kids.
You can find various music lessons and singalongs for kids online. If you know how to play an instrument, it can really help if you work alongside your child and practice together. You can eventually work toward learning about harmonizing and reading music as their music skills improve.
Drawing Tutorials
If your little one is the next Van Gogh, help them hone their craft by encouraging them to practice via online drawing tutorials. Your child can learn about different art concepts, figure out how to create their favorite fictional characters, and experiment with different materials as a way to expand their creativity.
Drawing and painting help kids develop their fine motor skills while expressing themselves artistically. Art is also a great mindfulness practice that can ease anxiety. In fact, art therapy is a tactic often used to help kids open up and express themselves.
Exercise Videos
If your kids are bouncing off the walls, you can point them in the right direction by setting up one of the many exercise videos you can find online. YouTube is a great resource for everything from yoga lessons to animal walks that get kids moving. Not only will your child get some much-needed exercise, these videos also help teach kids about listening and following directions. Plus, they are fun!
Pillow Fight Games
If you have multiple kids on your hands, it can be quite the challenge getting them to focus long enough to do any one activity. Pillow fight games appeal to kids of all ages. They provide an outlet for energy and aggression while being relatively safe. Beyond the typical hit 'em technique, there are various pillow fight activities you can find online. These activities help kids learn game strategy and encourage them to follow instructions. So gather up all the throw pillows around the house and get to playing!
Science Experiments
Kids love exploring and learning new things. A rainy day is a perfect occasion for tapping into your child's inner mad scientist and performing an experiment. You can use the internet to find the best ideas that use materials you already have around the home. For instance, you can make your own elephant's toothpaste using dry active yeast, hydrogen peroxide, dish soap, warm water, and food coloring.
A rainy day doesn't have to be boring. You can entertain and educate your kids with the help of resources found on the internet. There is something for every child's interest from music lessons to wacky science experiments. Try them all and discover your child's many talents together.
---
About the author – Jenny Wise created SpecialHomeEducator.com as a forum for sharing her adventures in homeschooling and connecting with other homeschooling families. She enjoys providing advice to parents who are considering homeschooling their kids.